KWC Shishda Haws Bid Portal

The Coquille Indian Tribe is requesting Bids for the construction of the Ko-Kwel Shishda Haws, a 13,413 sq ft Rehabilitation and Fitness Center to be constructed on the Kilkich Indian Reservation near Coos Bay.
The Project includes Construction of a new single-story rehabilitation and fitness facility building with an enclosed floor area of 8,912 sq ft and adjacent covered, multi-use court of 4,501Square Feet.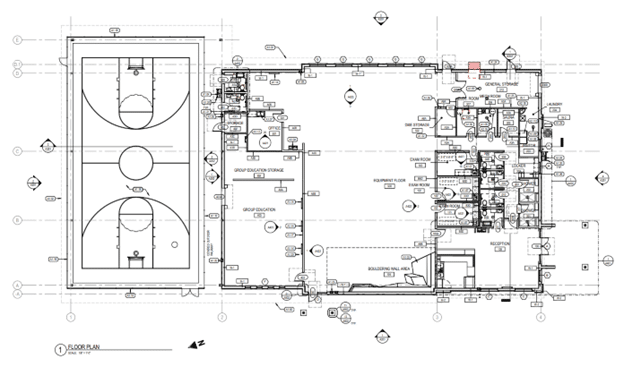 The floor plan provides for three exam rooms with office space for providers, a large fitness classroom for 25 participants, generous equipment floor area for cardio, exercise, rehabilitation and weight equipment with space for stretching. Additionally, there will be floor space allocated for an all-ages bouldering wall. Common areas include reception, non-gender specific restrooms, shower rooms, and infrared sauna amenities. The program includes dedicated equipment storage, table cart storage, general storage, laundry facilities and a receiving bay.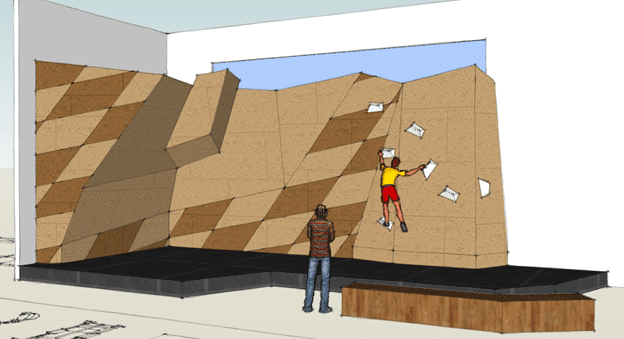 The Shishda Haws will also include an eating space located near the main entrance that allows members of the clinic, staff, and the tribal community to access healthy food options.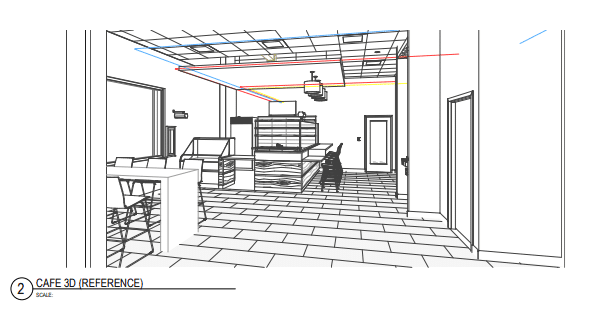 Sitework includes construction of a soft-surface pedestrian path, natural play areas around the exteriors of the building and fenced playground with structures and amenities that cater to pre-school and early school-age children.
Natural playscapes are intended to engage children physically and intellectually by using large boulders and logs to create tactile learning play spaces. Playscapes will include structural elements created from wood and stone such as log steppers, balance Logs, vertical and crisscross log climbers, boulder scrambles and rock walls.  The elements will be strategically positioned along and around storm water retention features and earthen embankments on the east side of the building and north end of the site between the multi-use court and earthen embankment. 
The elements will be integrated with landforms taking advantage of the topography and hydrology to offer unique experiences that challenge dexterity and balance and encourage climbing and jumping and physical exertion in a safe, outdoor space. The playscapes will incorporate sand and water play stations and native vegetation with child-sized play structures and tactile wayfinding to expose children to culturally significant stories and traditions, and native plants.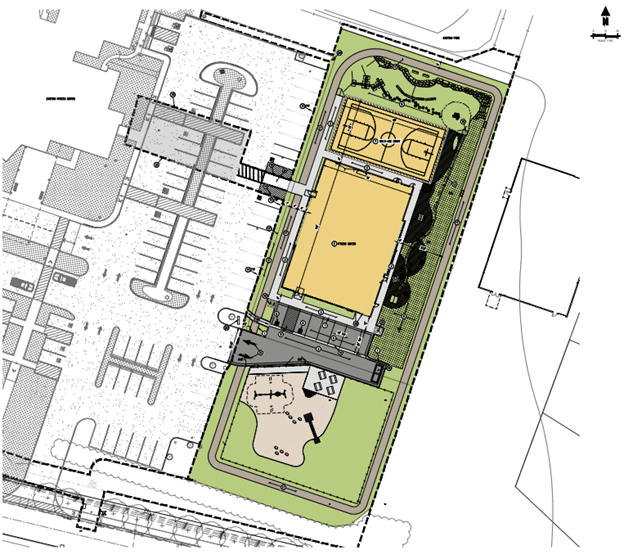 A soft-surface multi-use pedestrian path will occupy portions of the earthen embankment and access road encircling the former cranberry bogs.  The path will be nominally 6' wide and approximately 1/10th of a mile in length. The path will be constructed with a gravel base and surfaced with organic wood fiber (hog fuel) that when compressed is erosion resistant and suitable for walking, running and bicycle use in all weather.  The path would feature multiple outdoor workout stations furnished with training equipment for designed to provide a full body workout.  The path will connect to existing and proposed pedestrian trails and sidewalks, with benches strategically located to offer respite and quiet relaxation.